Boeing Defense Systems Website
With over 100,000 employees and annual revenues approaching $100 billion, Boeing is one of the United States' most well-known and influential corporations. Yet, even this corporate behemoth needs to find ways to communicate on a personal level.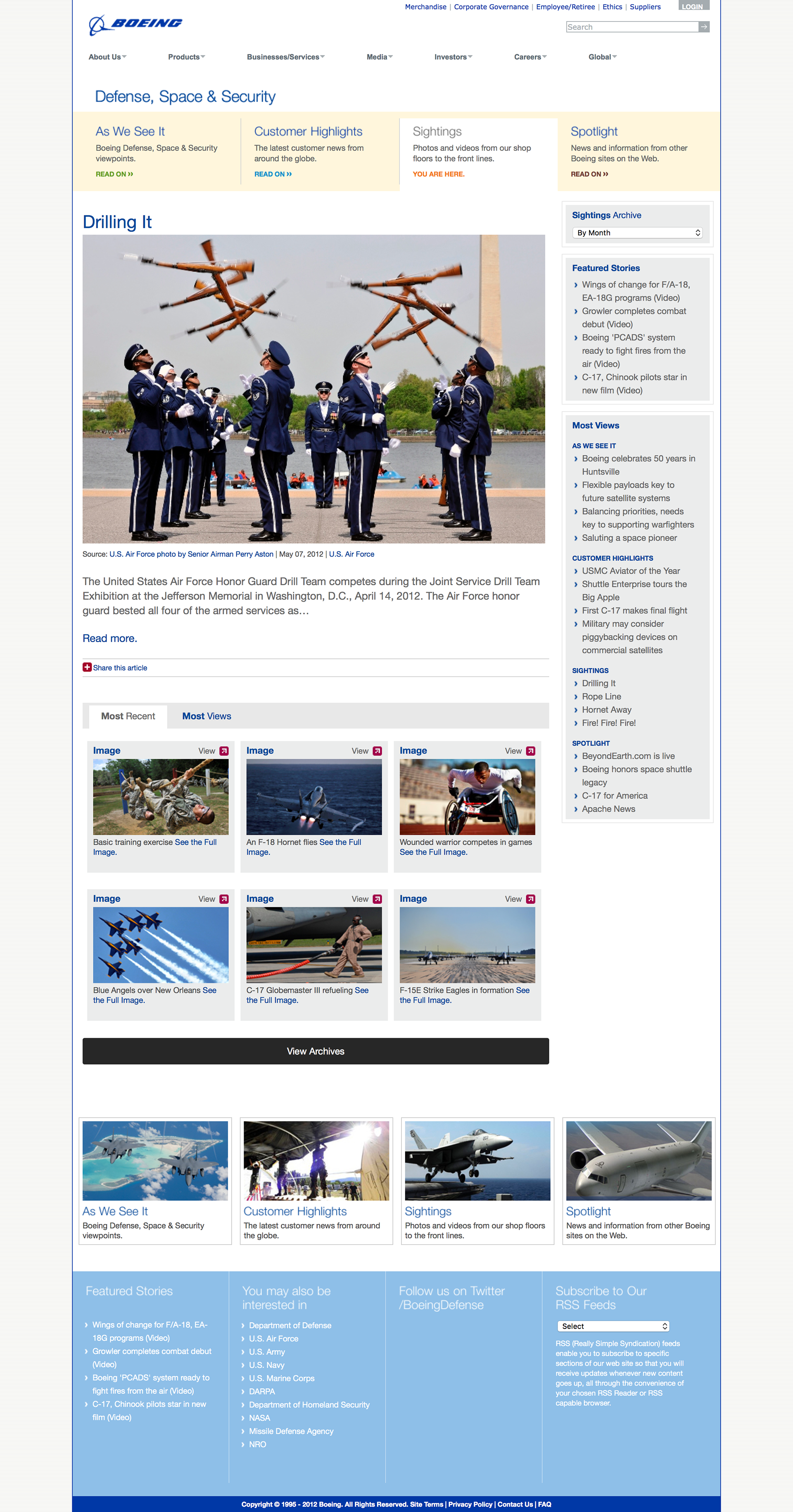 Spotlighting customer achievements was a main mission of the Boeing Defense Systems website. Although we were constrained by Boeing's conservative graphic design standards, we found ways to draw readers in with big hero images, more generous use of whitespace, and bigger, friendlier type.