Boulder Swing Dance Postcard
The goal of the postcard was to create an asset that would achieve three main goals:
1. Catch the eye from a distance and with an unambiguous message.
2. Give postcard holders an image they would enjoy seeing for 12 months.
3. Establish a clear brand story about authenticity for Boulder Swing Dance.
From this standpoint the words "Swing Dance" combined with an image of dynamic, vintage swing dancing became the key elements of the postcard front. The back of the postcard provided all the details for and entire year of programming. (See below)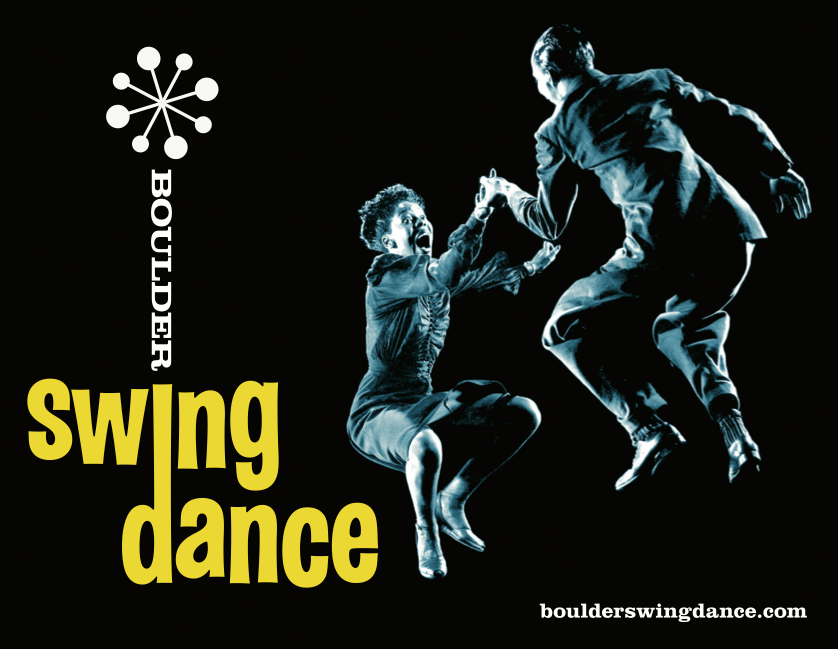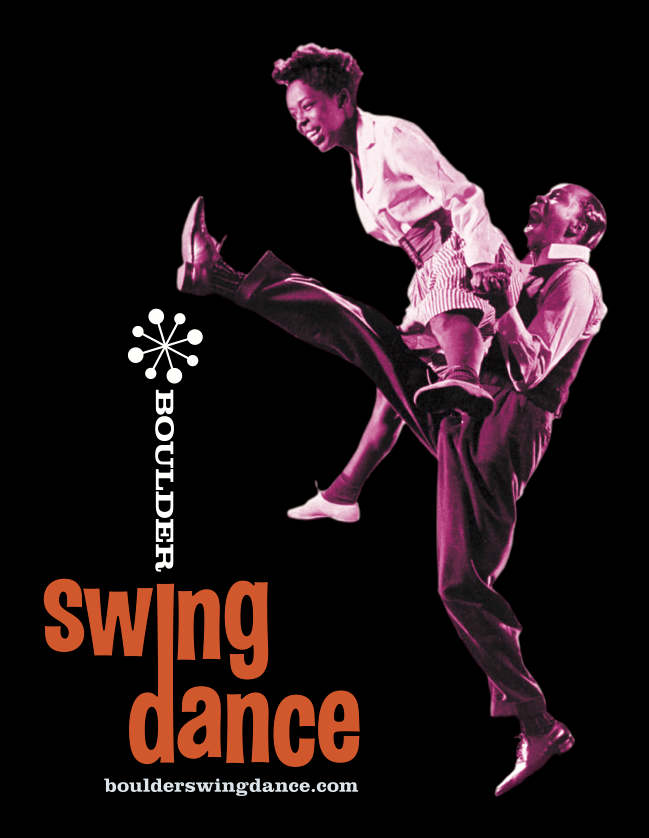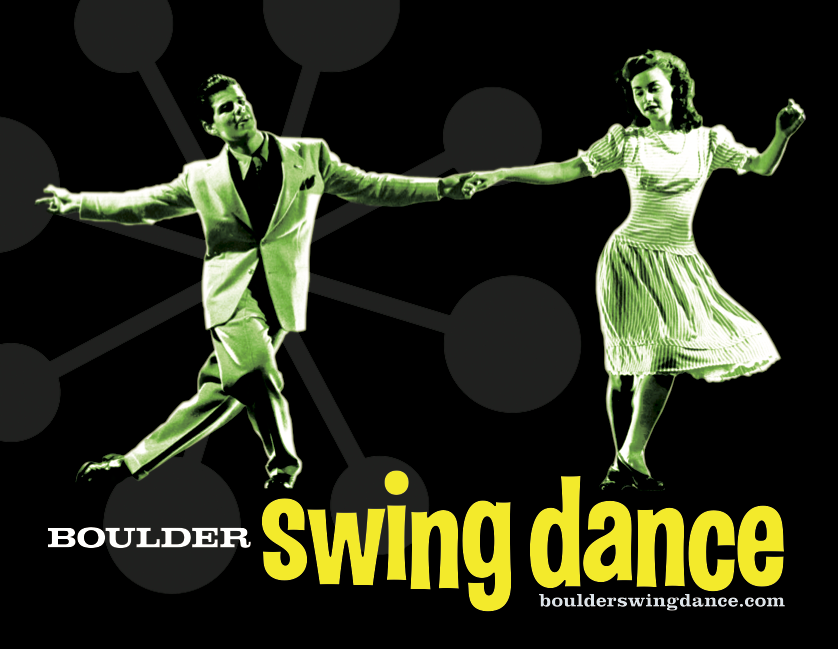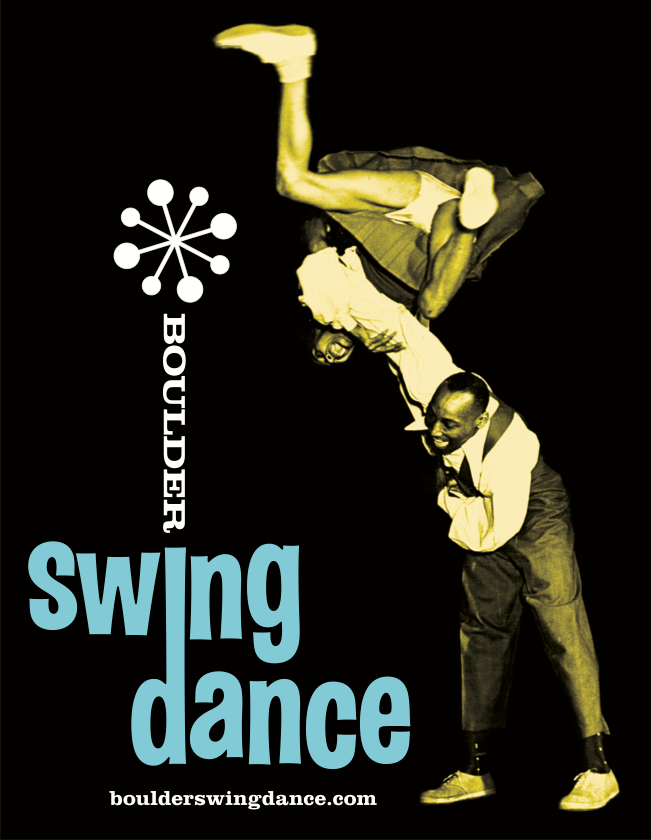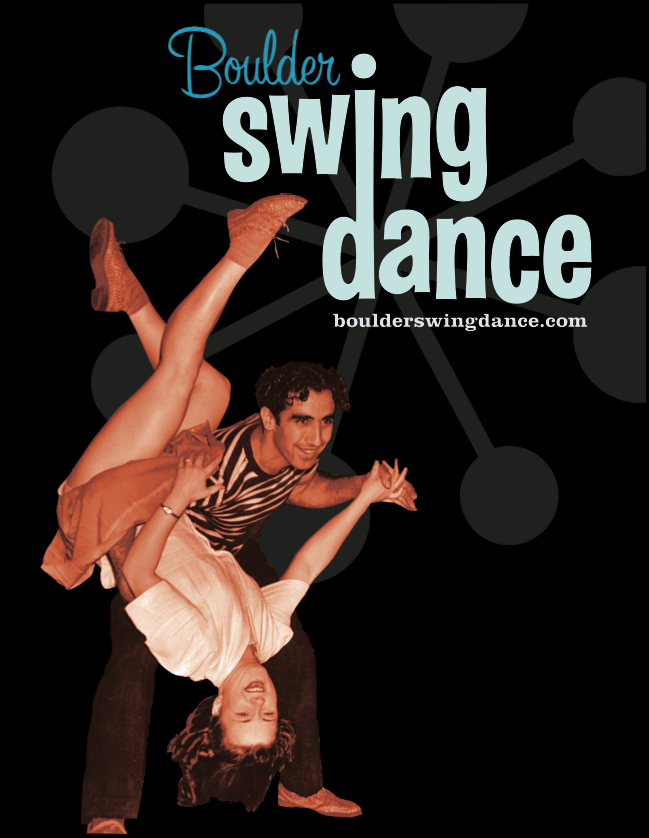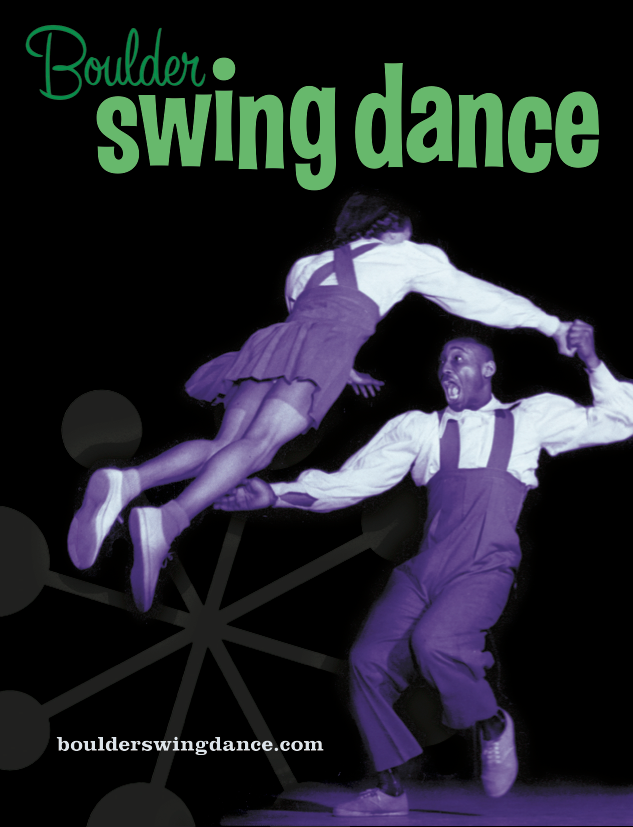 Boulder Swing Dance 2009 Postcard—Front
For the first year of postcards, we chose an iconic image of classic swing dancers and chose a color combination guaranteed to provide visibility: yellow on black. Creating the "Boulder Swing Dance" branding involved choosing a stylistically appropriate typeface and then heavily modifying it to convey a sense of fun and to invoke the style of hand-drawn lettering typical of 1930s and 1940s graphic design.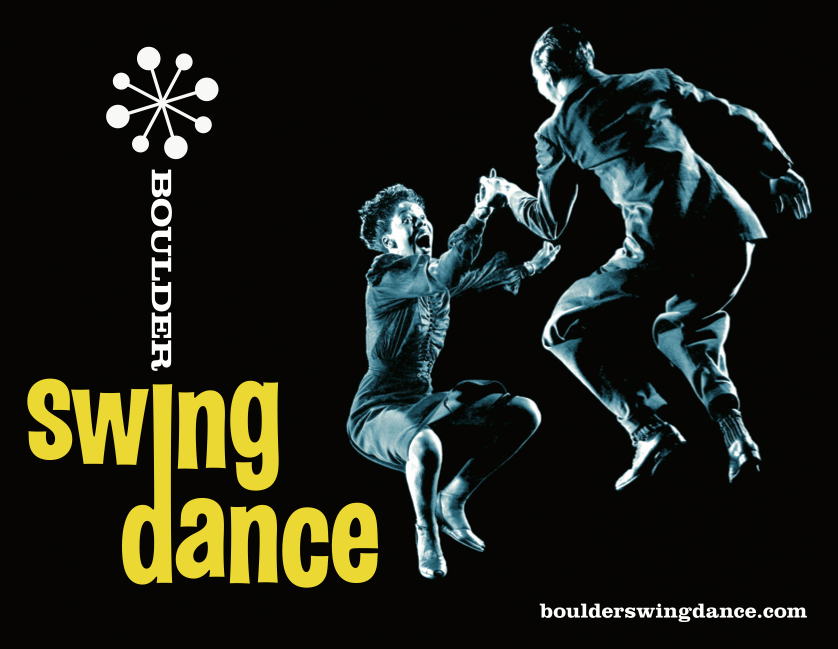 Boulder Swing Dance 2013 Postcard—Back
In addition to catching eyes and giving customers something fun to look at for the length of a year, the postcard needed to convey an entire year's worth of programming on the back. How to convey a pattern of repeating events while also describing those events in sufficient detail was both a typographic and copy-writing challenge.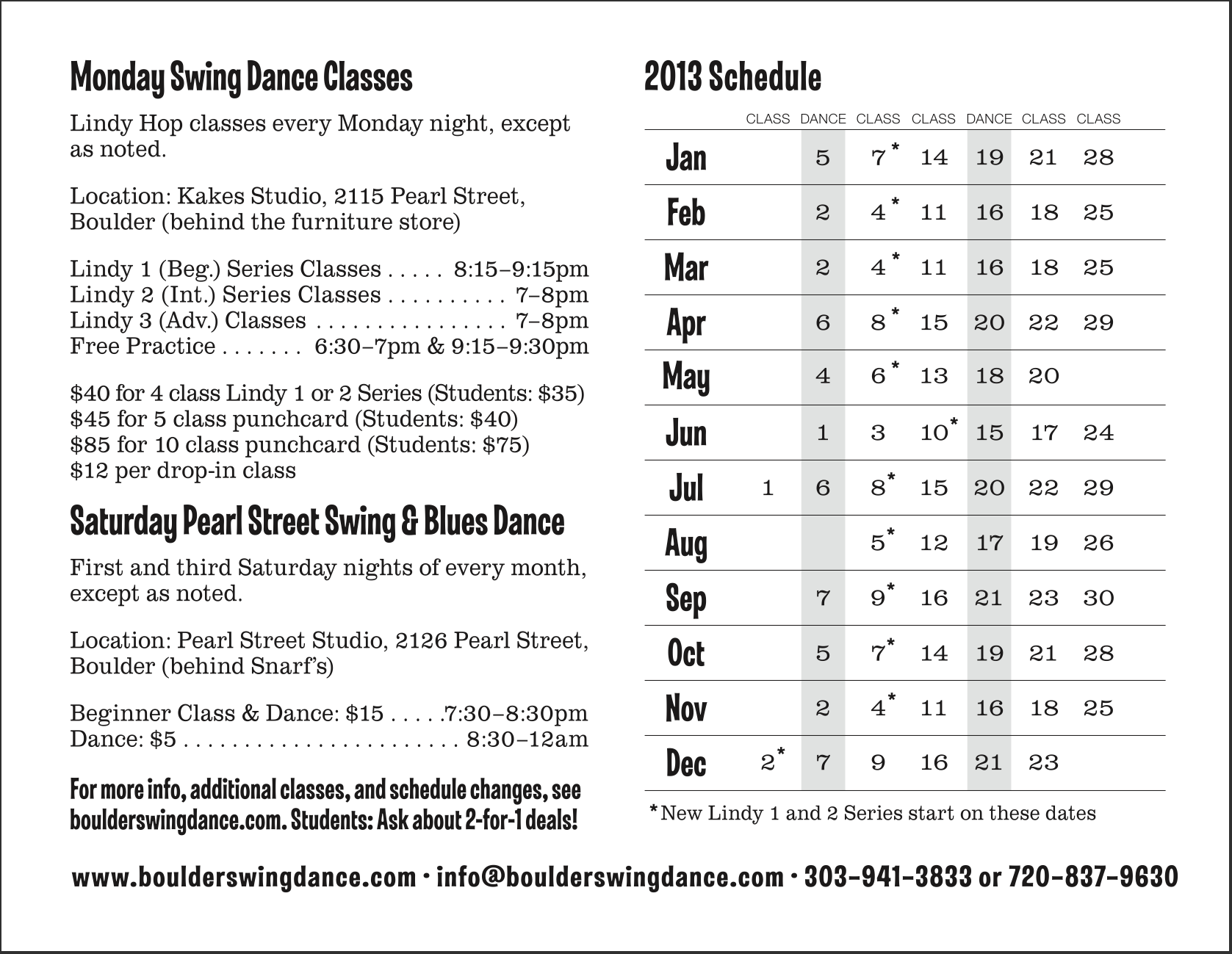 Boulder Swing Dance 2013 Postcard—Front
For 2012, we decided to push the Boulder Swing Dance "asterisk" into the background to create a clearer typographic hierarchy. Then, in
 2013, we modified the branding, setting the word "Boulder" in a vintage script and color that would visually recede. This stylistic change was made to harmonize the typography as well as to place even more emphasis on the words "Swing Dance" so essential to telling a clear story with a simple visual image.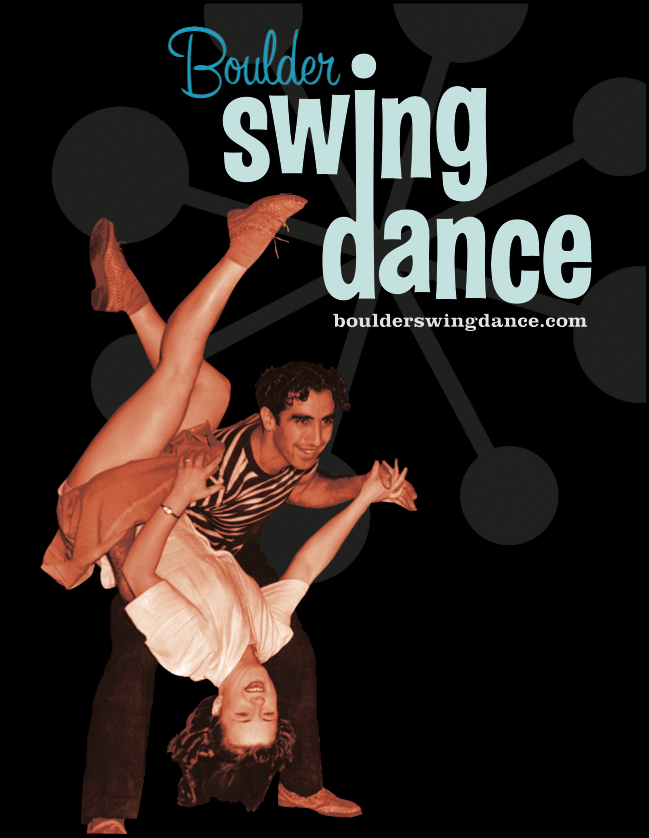 Boulder Swing Dance Website
Having established a visual language for Boulder Swing Dance, our next goal was to translate that language onto the web in a form that would tell a similar story about authenticity and joyful experiences while serving as an easy-to-update information hub.
We chose a self-hosted version of Wordpress with a custom-developed theme. Building our own theme enabled us to have great control of the site across multiple platforms, maintain typographic and graphic integrity, and also make it easy to create annual updates to align the website with each year's new postcard.
We also used customized plug-ins to provide special functionality such as an easy-to-update calendar of events, a photo feed from Boulder Swing Dance events, and automatic updates of social media accounts with new posts, images, and events.