Mann & Maximon, LLC, a two-person law firm dedicated to tenacious advocacy of its clients, needed to distinguish itself in a sea of law firms. If you've ever looked for a lawyer online, you'll notice something: every law firm website looks the same. Do a search on "Boulder Law Firm," click on the top results, and a pattern will emerge: pictures of mountains and pictures of guys in suits making promises about "trust" and "experience."
But hiring an attorney—especially in a case of personal injury—is a profoundly intimate act requiring a sense of trust. Josh Maximon and Stuart Mann take pride in treating each of their clients as unique and important—they didn't want to present themselves as just another firm. So we set out to build a site that would speak to prospective clients personally.
Not only are Josh and Stuart great lawyers, they are deeply connected to their home of Boulder, CO, and they are unique people with interesting lives. Instead of showing another picture of mountains, or relying on

telling

visitors about trust, we decided to

build

trust. And the best way to get trust is by giving trust. ManMaxLaw.com uses images and stories to place trust in visitors. Josh and Stuart reveal their personal lives and values,

trusting

visitors to care about them as individuals. The site uses unconventional color, typography, and imagery (for a law firm) to invoke a sense of place and to give visitors a sense of relaxed competence.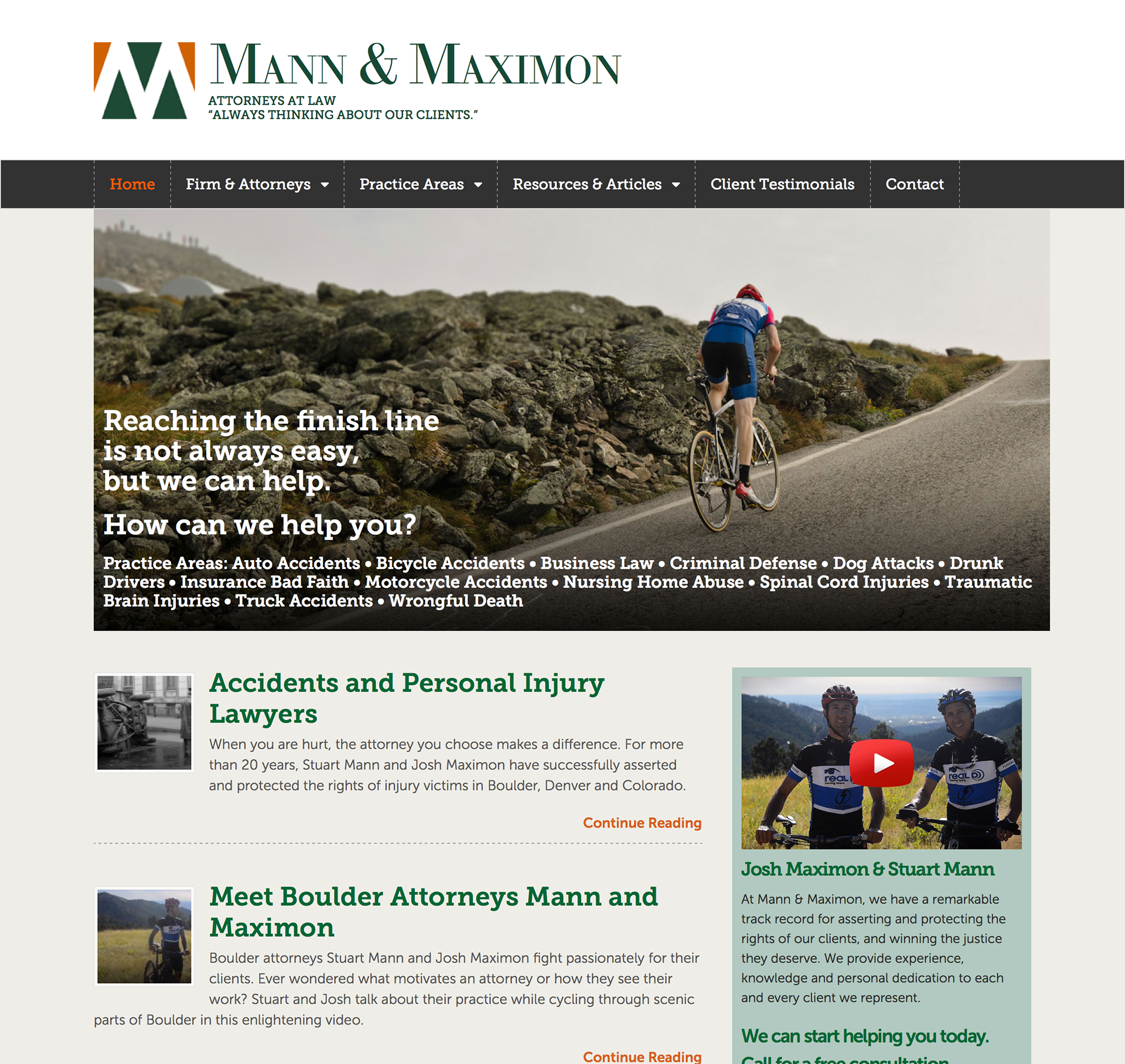 ManMaxLaw.com—personality